[ If you want #3 2x4x8 SYP - call GP. If you want something special - CALL US! ]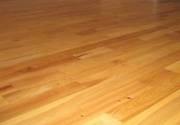 For more than 20 years, Bushnell Sawmill has provided quality custom cut, custom-milled
CYPRESS, PINE and local HARDWOODS to customers all across Florida and the U.S. We pride ourselves on being one of the most versatile sawmills in Florida.

OUR PRODUCTS INCLUDE:
* Dimensional lumber
* Timbers
* Flooring (Heart Pine Flooring, Cypress Flooring, Rustic Oak Flooring, Wide Plank)
* Paneling
* Molding
* Trailer Decking
* Industrial Blocking
* Boat Trailer Bunks
* Siding
* Fencing & MORE

Our quality wood has been utilized in every project imaginable, from the coziest DIY cabins, to multi-million-dollar mansions, to major motion pictures.

Industrial customers count on us as reliable providers of trailer decking, boat trailer timbers, oak blocking and dunnage.

You can BEST reach us by PHONE or FAX. Please call (352) 793-2740. (You may have to leave a message. Please repeat your phone number twice.)

FAX US AT (352) 793-6408.

Write us at PO Box 1240, Bushnell, FL 33513, or e-mail us at: Mark@Bushnellsawmill.com ]. We look forward to hearing from you.

We are located near Bushnell, Florida, between Ocala and Tampa, 3 1/2 miles west of I-75, (exit 314) at 5178 W C 48, Bushnell, FL 33513.